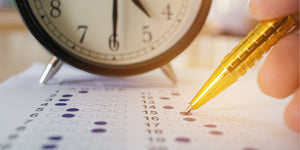 Try an actual ACT run through. Keep your test booklet & receive the detailed LEAP Lens Report with correct answers to identify strengths & weaknesses for future practice and planning.

Preview the LEAP Lens Report here. 
This is a timed, pencil-to-paper test administered via webinar to you in the comfort of your home.  Testing details will be provided in the registration confirmation email.
Students and parents will be invited to attend a free follow-up webinar to help understand the test results.  Details on this webinar will be included in the registration confirmation. 
* If a student needs testing accommodations (extended time, etc.) for LEAP tests, please contact us at info@leaprogram.com.