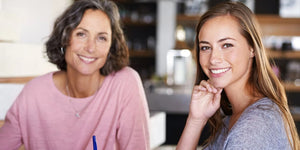 With the average school counselor-to-student ratio of 455 to 1, there are times a student and family can benefit from individualized advice from an independent college expert. In fact, since 2005 there's been a 400% increase in the number of counselors providing independent counseling. 
Learn more about the role of Independent Educational Consultants. 
Leverage LEAP's expertise on the college-bound journey to take a data-driven, professional, and ethical approach. We've worked with thousands, and been cited as an expert in Forbes, Money, US News & World Report, and Fox Business. Our students have been admitted to these colleges. 
LEAP students have been admitted to these schools. 
Individual and family consultations are customized to meet your needs and goals. Meetings are available in-person and via web conference.
Popular requests: college selection, 1:1 college major-career coaching, extracurricular review, understanding the admissions process, college budget and funding, and more!
Put in your request to check availability, learn more,
or get matched with a counselor.