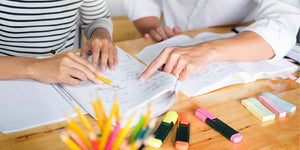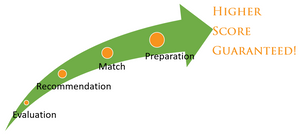 Don't force yourself into a package not customized for YOU!
Evaluation: We gather details about YOU identifying strengths, weaknesses and goals.
Recommendation: After a thorough analysis of your data, personal needs, and future goals we create a highly individualized prep plan. No two plans are alike! Some are weighted more heavily to content while others focus on strategy and others are a hybrid.
Match: We match you to a tutor whose expertise meets your needs and whose schedule is open when yours is. The earlier you make your request, the wider availability of times. Before each meeting, you'll receive reminders of your session.
Preparation: We meet at least once per week (sometimes more) every week leading to test day. It's important that all sessions are attended as our recommendation is based on tens of thousands of students' success since 1999.
Feedback: After every session, parents receive a detailed progress report including homework assigned for practice. Progress is tracked through the LEAP Lens reports identifying your strengths and weaknesses as you go.
96% of LEAP students increase scores!