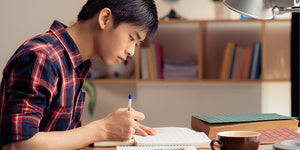 Offered Online via Video Conferencing
LEAP's experienced teachers assist students in tapping into full academic potential. Grades are the #1 factor in getting into your best-fit college. Achieve better understanding, improved grades, and higher test scores. No minimum contract - cancel at any time. Tutoring billed monthly at $77 per session. 
Evaluation: We gather details about YOU identifying strengths, weaknesses, and goals.
Recommendation: After a thorough analysis of your data, personal needs, and future goals we create a highly individualized prep plan.
Match: We match you to a tutor whose expertise meets your needs and whose schedule is open when yours is. The earlier you make your request, the wider availability of times. Before each meeting, you'll receive reminders of your session.
Instruction: We meet at least once per week (sometimes more).
Feedback: After every session, parents receive a detailed progress report