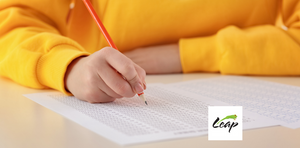 Set your teen up to not mess up!
We are supporting juniors taking the free Ohio ACT test in February and March by teaching them what to expect in their testing experience at school...before, during, and after. 
Attend and learn:
How to correctly complete the student information form so your scores aren't delayed

What to expect on test day and what you need to bring

When your student will receive their scores and making a plan for what's next

How to use this experience to leverage your best scores

How to determine if you really need to test again
Ideal Audience: This class is open to all!
This webinar was originally offered to a class at Mason High School - and we just couldn't keep it to ourselves!