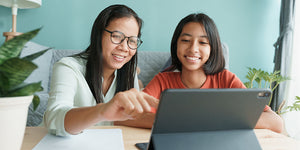 Did you know there is an 8-month window in which a student should take the first ACT or SAT? There's a downside to starting too early or late!

Attend and learn:
How to make the best choice between the SAT and ACT

When your child should ideally take the first (and last) test - create a personalized timeline

How much preparation is typically needed for best scores

Know how Covid "test-optional" policies impact admissions
Leave with a solid, individualized plan for your child's college entrance testing saving you time and money.
Ideal Audience: Families with 10th and 11th graders