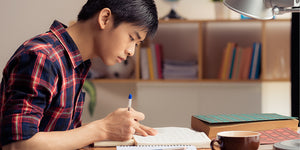 You've heard the adage, Practice Makes Perfect.
At LEAP, we confidently know that practice for academics and testing is just as vital to academic performance as it is for the athlete.
In the weeks leading to your test date, your child will engage in a highly structured, timed practice program on 4 actual retired SAT tests with detailed LEAP Lens cumulative reports emailed to the family. Pencil to Paper tests will be taken at home and administered via a timed webinar.
Module Content:  
Module #1: Reading & Writing Tests
Module #2:  Math Tests
Module #3: Full Length Test
Module #4: Reading & Writing Tests
Module #5: Math Tests
Module #6: Full Length Test
Start at any time working at your own pace with a suggested pace of one module per week.
The ideal student has previous training on LEAP strategies and wants to simply stay in practice leading to the next test!
Experience the sample LEAP Lens report here.
Discounted rate of $149 available with LEAP coupon code (If you previously took a LEAP Group Test Prep Class and/or LEAP ACT 1:1 Tutoring)